! -- Created 1998 Eileen Morgan-Carron, All Rights Reserved --> <! -- © Copyright 1997-2001 Refiner of Gold Creations-->
| | | |
| --- | --- | --- |
| | Refiner's Friends and Companions | |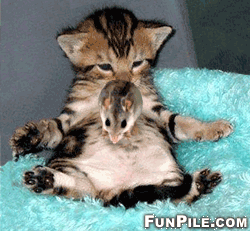 Some of Refiner's four-legged and winged friends were not too shy to have their pictures taken and shared with Refiner's internet visitors.







When I have more photos scanned of my current feline and canine friends, I'll include them as well.

I have almost always had lots of help from my feline friends whenever I do anything. Just check out this late Monopolizing pair.   This photo won first place in a photo contest at the Lower Columbia College Library.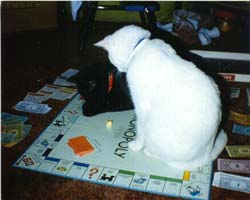 MID & SUZIE
"Well Mid, are you going to buy it?"

I have cared for a variety of feline, canine, and feathered friends once in a while. These photos of Refiner's feathered friends were taken 1997-1999.



Longview celebrated its Diamond Jubilee in 1998 (website moved or discontinued). You may find the Longview Chamber of Commerce helpful, and be sure to check out Longview's neighbor Kelso. And you may want to visit the local scenic National Park at Mount Saint Helens. I also have some interesting facts about Mt. St. Helens posted on this website that you may find interesting. And while you're browsing here, you may want to look up some interesting space facts. Or you may find studies of the Medicine Wheel fascinating.

Here's a postcard of the eastern entrance
("Longview Wye") as it appeared in 1934.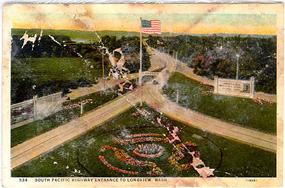 Postcard Courtesy Kathleen Johnson